Ginger Morgan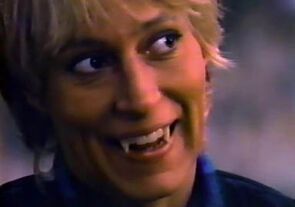 Ginger Morgan as portrayed by Sandahl Bergman
Occupation
Tracker, Vampire
Ginger Morgan appeared as a character in the Freddy's Nightmares second season as a misguided character who is believed to be an actual vampire.
The Tracker
Ginger Morgan was a reluctant camper who was used as the tracker for the others and was soon suspected of being a vampire.
The Vampire
Ginger was suspected by the others by her strange abilities and senses and also strange lust to be a vampire in the following episodes of the second season of Freddy's Nightmares: Dust to Dust and Prime Cut.