Ron Grady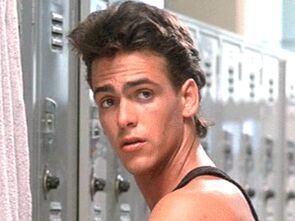 Ron Grady is a character in A Nightmare on Elm Street 2: Freddy's Revenge and Jesse's Lost Journal.
Freddy's Revenge
He was a student and was initially Jesse Walsh's rival, but the two grew close while sharing punishment under Schneider. He was the second victim in the Freddy's Revenge killing spree. He is portrayed by the actor Robert Rusler.
Biography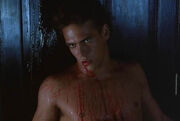 Jesse confided his fears concerning Freddy to Ron and asked him to watch over him while he slept to make sure Freddy did not gain control. However, Ron fell asleep and Freddy seized control and possessed Jesse again before murdering Ron. His soul was absorbed by Freddy and was released in the 4th movie when
Alice Johnson
beat Freddy.
Jesse's Lost Journal